Dr. Fuller specializes in Cognitive Behavior Therapy (CBT), Anger Management,and Weight Loss in New York City. The majority of his psychotherapy work focuses on Anxiety, Depression, Relationships (Couples Therapy, and Family Therapy), Substance Misuse, Obsessive Compulsive Disorder (OCD), and Career challenges. Dr. Fuller conducts weekly psychotherapy sessions and executive coaching on these and a number of other issues in his Manhattan office located on the corner of 42nd Street and Lexington Avenue.
For more info and inquiries:
Dr. Fuller is a lecturer at New York University (NYU) where he teaches Acceptance and Commitment Therapy (ACT). He also lectures and conducts workshops extensively to a wide variety of audiences in New York City and elsewhere, e.g., Integrated Evidence Based Practices for Substance Abuse Disorders and Mental Health Treatment, Brooklyn, Borough Hall, New York, NY. He has presented on Lifestyle Change, Motivation, Procrastination, Successful Communication with Family Members, Time Management and Organization, Using Cognitive Behavior Therapy (CBT) in the Management of Diabetes and other Chronic Health Conditions, Cross-cultural Universals, Behavior Modification, and Effective Anger Management.
Dr. Fuller also trains health professionals in the areas of Rational Emotive Behavior Therapy (REBT), CBT for Couples, Cognitive Behavioral Treatment of Substance Misuse, Relaxation Training, Problem Solving, Behavior Therapy for Borderline Personality Disorder (BPD), and Brief CBT Interventions for Patients in Medical Settings.
Therapy for Anxiety, Depression, and Weight Loss
Anxiety Treatment, Anger Management, Cognitive Behavior Therapy for Depression, and Behavioral Weight Loss are all offered in weekly psychotherapy sessions.
He has published in the areas of Positive Psychology, Anger Management, Weight Loss, and Cognitive Behavior Therapy (CBT). Clinically he seeks to reinforce adaptive behaviors; identify, understand, and enhance character strengths, and improve the quality of relationships as well as clarifying values. Overall these steps are taken to improve satisfaction with life, not exclusively reduce clinical symptoms, but help clients live meaningful lives.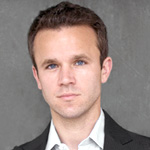 Dr. J. Ryan Fuller
380 Lexington Avenue, Suite 1619
New York, NY 10168
(212) 551-1184
For more info and inquiries:
Reviews and What Psychotherapy Clients Say
"Dr. Fuller is a highly competent and empathetic practitioner of CBT. I've had a very good experience with Dr. Fuller and recommended him to others."
"I have been regularly seeing Dr. Fuller for 4 years. He is amazing, caring, and has been instrumental in helping me through some extremely turbulent personal times over the years."
"Dr. Fuller has been terrific in helping me get through my own mental laundry and setting goals. What I love about Dr. Fuller is that he's flexible. It's not just about weight loss or "therapy" per se, it's really what is helpful to you"
"I've been seeing Dr. Fuller for about 9 months to help me lose weight. I've made great progress. He really understands that losing weight and, more importantly, keeping it off, is much more complicated than just what you eat."
Frequently asked question about Cognitive Behavioral Theory
You may have seen Dr. Fuller on ABC News or speaking with Katie Couric.
Dr. Fuller is a published author of many articles on behavioral psychology topics.